August 2016
With all the deck timber bonded and screwed in place it's time to plug those holes....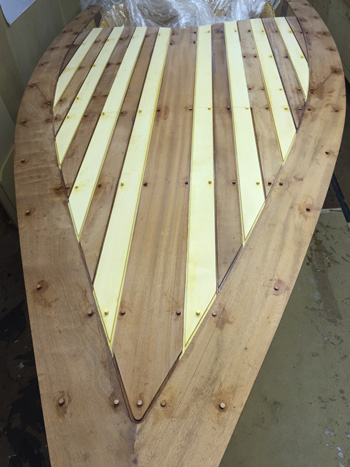 Holes plugged.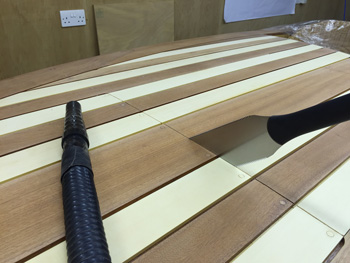 The moment of truth, cutting the hatch out through the deck timbers.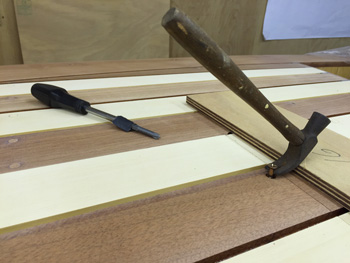 Fortunately it worked reasonably well. Not too much damage was done to the hatch. Phew....
Although lifting the hatch out did prove a little tricky and some force was required.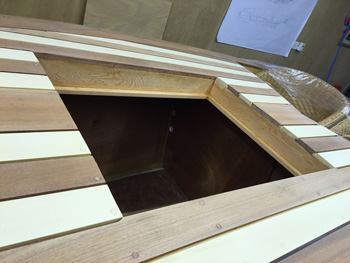 The hatch exposed.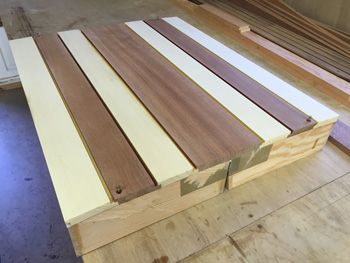 I carefully lifted the hatch onto the bench because the two hatched are still linked by the kingplank. Damaging this, well.....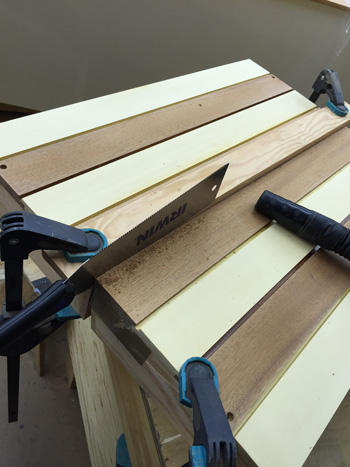 Now to split the two hatches.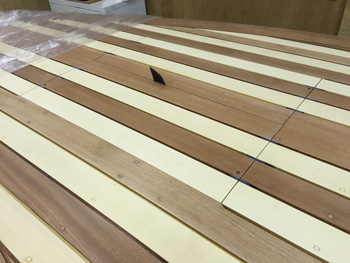 The two hatches installed.