March 2005
This months diversion from boat building has been moving our NarrowBoat back down south. Now 8 feet longer, refitted and painted, we left JL Pinder in surprisingly mild weather for an Easter Bank Holiday.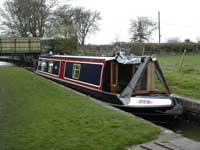 After the Stoke locks it's straight into the 30 locks of the Tardebigge flight. It has been 8 years since we acquired this boat and brought it to Surrey by this same route and with the same crew! Then I would jump the lock gates without a thought now I'm a lot more wary and if it's raining I'll walk round via the top gate...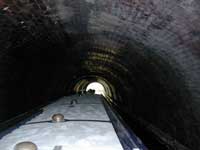 There are three tunnels before King's Norton junction and we moored up for the night at Hopwood just short of King's Norton tunnel. Otherwise known as Wast Hill which at 2726 yards long is one of the longest tunnels in the country.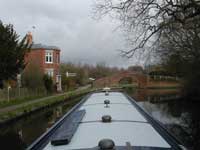 Being so close to the Cadbury's factory at Bournville we had to call in and stock up with chocolate. Tempting though it was to detour via Gas Street Basin we had limited time and a schedule to keep so we returned to the Stratford-on-Avon Canal and headed east. This stretch is lock free until the Lapworth flight, an 18 lock decent to Kingwood junction. Fortunately after the first 13 there's the reward of supper at the Boot Inn Lapworth, somewhere I can thoroughly recommend.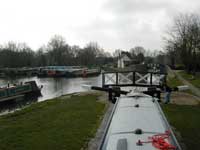 Next morning it was left at Kingswood junction and onto the Grand Union.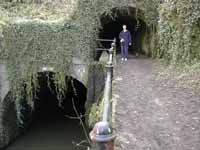 Rowington then Shrewley, now that's an interesting tunnel, it has a separate one for the horses, followed by the Hatton flight down to Warwick,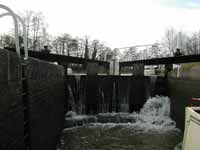 Royal Leamington Spa and finally mooring up for the night at Offchurch. Two locks past where we stopped last time. This is important to avoid being woken by the party boat returning in the early hours!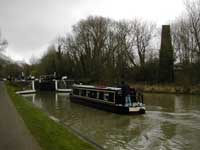 Next morning we locked though the Bascote staircase and on up through the Stockton flight before mooring at Napton Junction in Calcutt Marina. In all 45 miles, 94 locks and 4 tunnels.