March 2017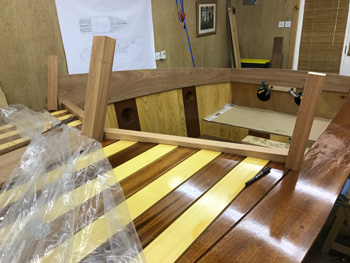 Now the cockpit sides are fitted this months project was to make and fit the screen surrounds. This comprises of two outer sides , a centre pillar and a port and starboard lower section.
Starting with the center screen post. I'm fitting these onto the deck rather than against the forward cockpit coming which would be a stronger solution. I'll have to add some additional bracing later.
This shows the centre pillar supported by it's glueing jig. It's amazing how useful hot melt glue is...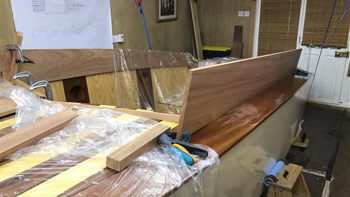 Here the lower screen channels are being fitted. The have to be profiled to the deck camber otherwise they are a straightforward machining operation. Finally the screen slot is machined.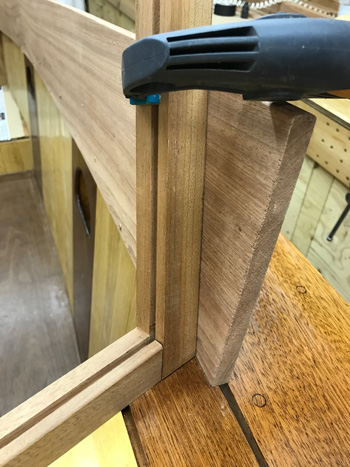 Next the side pieces are fitted with a lap joint over the lower section. Again this might need some reinforcement later.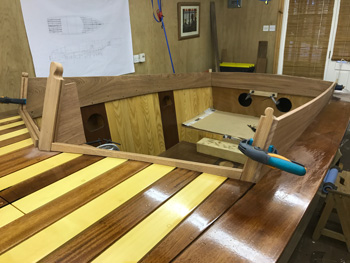 Here the cockpit side pieces are bonded and the screen surround finish fitted awaiting bonding.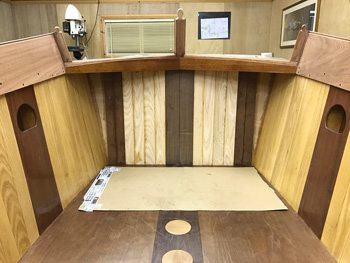 Finally the screen surround bonded in place. The cladding of the forward bulkhead is nearly finished too.
Note the pin beading on the top edge of the cockpit surround. It really finishes it off nicely.