May 2006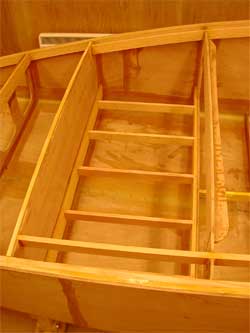 First job this month was to bond in the remaining lateral beams; the rear seat and the inner transom bulkhead. Then cut and fit the remaining timber for the rear seat area. Apart from some minor fettling the next task will be the roll over jigs. But not before our first Narrow Boat Holiday of 2006, a round trip from Devizes to Bristol on the Kennet and Avon Canal.
The first weekend we moved the boat to Gt Bedwyn and the second weekend to Devizes. Then the start of the Bank Holiday weekend saw us locking down the Caen flight heading west...
Here are a few photos from the trip;
A working horse being tack'd up ready to pull this horse drawn wide beam boat.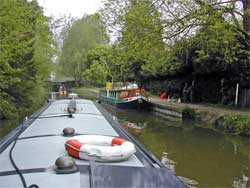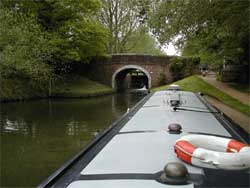 The entrance to 'Bruce's Tunnel'. This is quite a short one, you can just see the tunnel exit.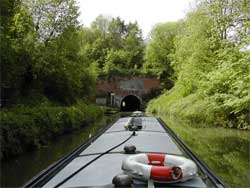 From the top of the Caen flight (16 consecutive locks) and exiting same some 2½ hours later.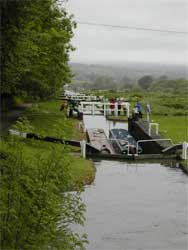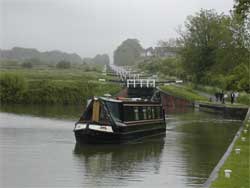 An unusual sight amongst narrow boats, a classic launch at the Dundas Aquaduct.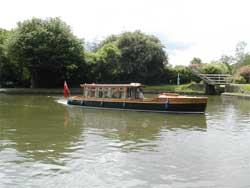 Entering Bath.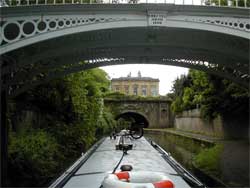 And descending the Bath flight down to the River Avon.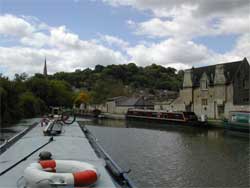 Bath deep lock with white water as it fills.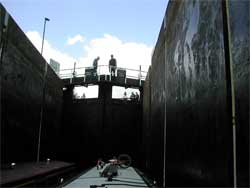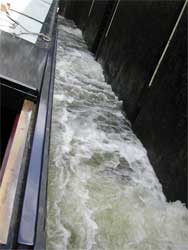 Moored in Bath beneath the weir on the River Avon.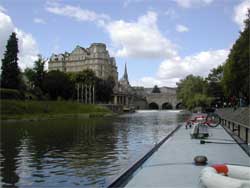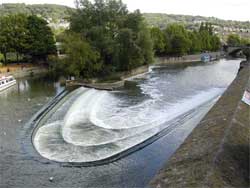 Heading home ascending the Caen flight in better weather.