November 2009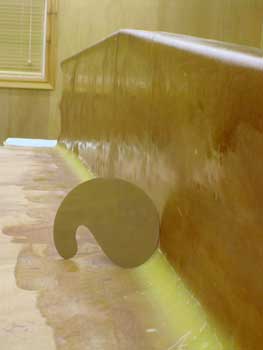 Lot's of sanding and scraping this month. Here's a shot of a rather funky scraper I recently acquired. Unfortunately it's rather thin and looses it's edge very quickly. The hull is now fully sanded in preparation for sheathing. Just a few small holes to fill where the hull sides were screwed to the frames while the glue set.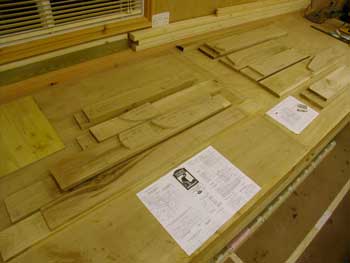 I finally acquired the timber (green Oak) for my wife's Adirondack chair project. I can't believe I made the templates in February of this year, how time flies...
Hopefully we can make a start on this before Christmas.