November 2011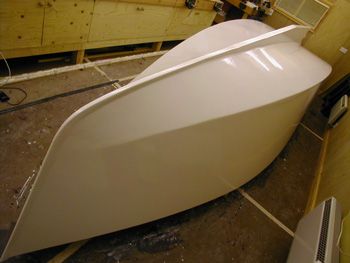 Success at last. Having lost 6 months with the fisheye problem to finally see a coat of gloss white go on without any issues was an absolute relief.
I used a 4" mohair roller to apply the gloss paint. I started with a foam roller but it produced lots of small bubbles so I switched to the mohair one, which I had found didn't work well when I was applying the undercoat. Great for gloss.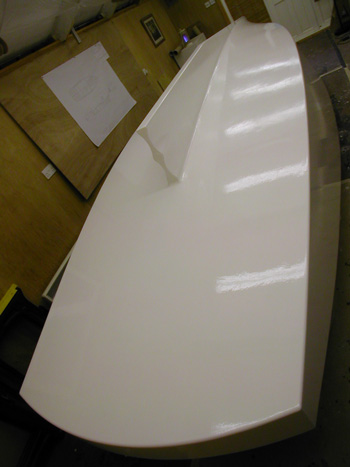 I'll let this go hard while measuring up and preparing the keel rubbing strake which I hope to get around to fitting in January. Ready for a turnover in February.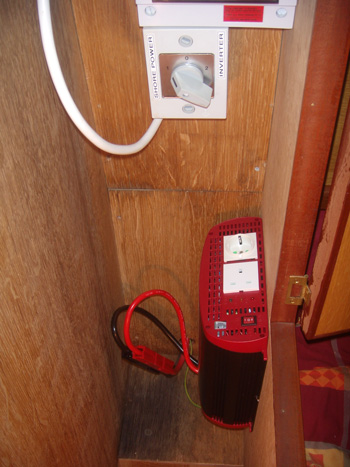 Along with winterising the Narrowboat I had to fit a new 12v 1800w inverter. The original one was always somewhat temperamental so it was a blessing when it finally failed and I had an excuse to replace it. However nothing is ever easy, and the replacement was 3/8" wider than the original which meant relocating it. Fortunately it came with flying leads and with a new connector, a hydraulic crimp tool and a free afternoon it was installed and worked first time.