November 2017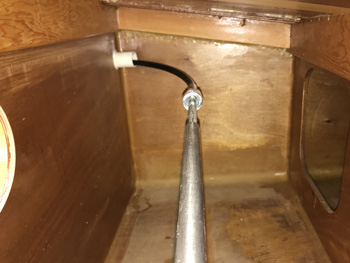 After a brief chat with a guy at Marine Scene to confirm all the parts, I placed the order and a few days later the parts arrived. I assembled everything on the bench only to find that the nut at the tiller end of the cable didn't fit down the plastic conduit in the boat. So after a quick dis-assemble I had the cable in the boat and all re-assembled again. I have to say the instructions are very clear and the job is easy.
I took these pictures using my iPhone placed in the hull (deck precludes the easy option...) triggered using my apple Watch. I knew there would be a good use for that remote camera facility.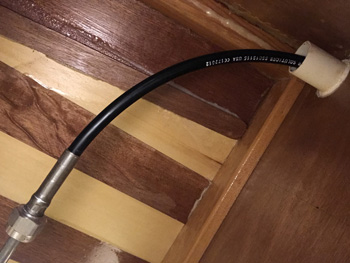 Now I have to mount the "transom mount" that clamps over the cable somewhere on the remaining structure. this would have been so much easier without the deck on. But it is and for good reason, so another solution will be found. It's going to be a bit like wallpapering your hall through your letterbox...