November 2022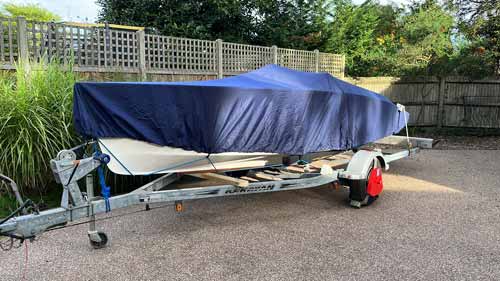 In September we moved house. Earlier than convenient but the market never waits. So I suddenly had to find a home for the boat and a workshop's worth of tools. I reached out to the Slipper Launch FaceBook page and got some great advice. Sam from the Electric Boat Company arrived, measured and subsequently quoted. Two days before we moved I took the boat over to Sonning and Sam started work.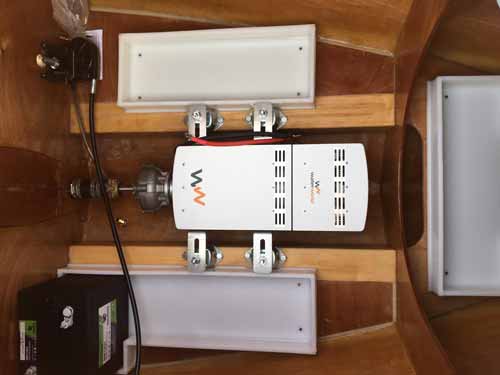 You have to agree it is a gorgeous motor. This is a motor contoller assembly. The controller is on the right behind the motor. There are 3 battery trays for a total of 8 off 6v batteries.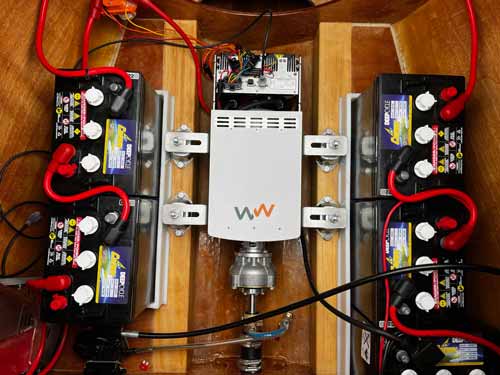 Now with the batteries added and wired up. The stern gland cooling has also been added.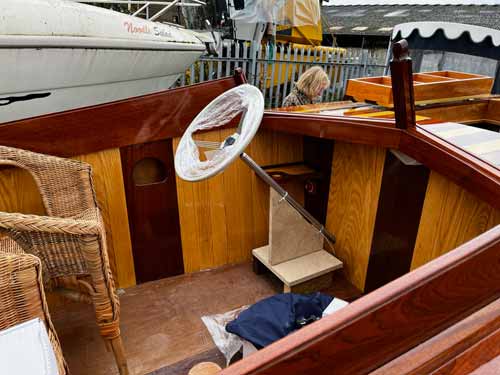 On of the key jobs is to add the controls. For this we needed the steering wheel in place. So a temporary steering mount was required. Many thanks to my neighbour, Andy, who knocked up this temporary steering column mount for me.
Sam has done a fantastic job fitting everything. The charging point is cleverly hidden under the passenger drinks shelf. Awesome job.