October 2016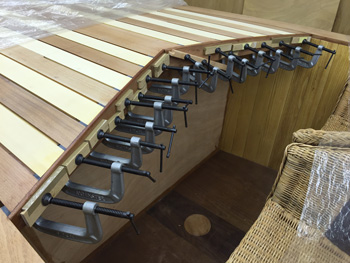 With the front hatch working I've moved to the cockpit and added a trim strip to the forward edge.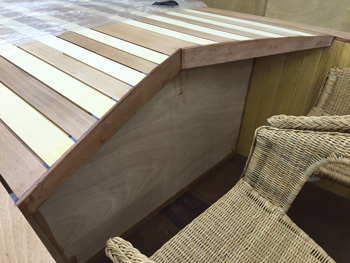 Now without the clamps and sanded flush to the deck.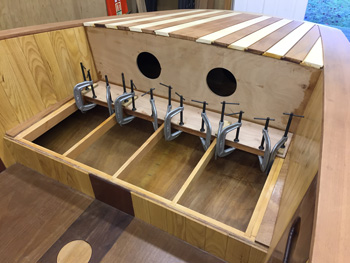 Now it's time to fit the rear seat panel. Note the two circular holes cut in the seat back for access to the rudder mechanism once the king plank it bonded in place. The starboard hole has a small divot where the router guide bearing slipped up the shaft. Cheap cutter grub screws...
Now with the hinged part.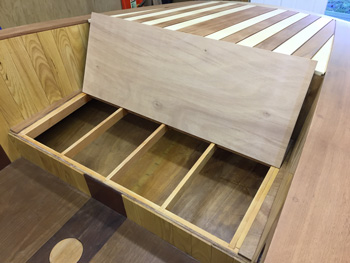 Shown hinged.