September 2017
September and October were never going to be very boat productive months as we had planned a 5 week road trip through France, around Spain and back home through France.
It was a great trip and here are a couple of pictures of places we stayed in, all found through Sawdays, which I can now highly recommend.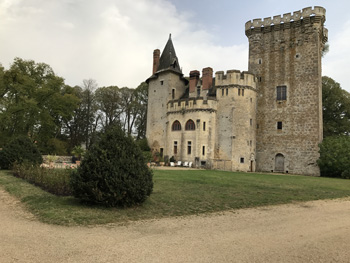 There was an unexpected bonus from this trip. One day we were having lunch with friends, he was in the motor trade for many years before retiring to Spain, and I mentioned I was having difficulty sourcing a banjo spoked steering wheel for my boat. That shouldn't be too difficult he said, have you tried eBay. Absolutely, I said all the time but without success.
Well, within two days he'd sent me a link to a Morris Minor 16" banjo steering wheel on eBay. I bought it there and then. The wheel is in good condition but will need minor attention and painting. So some progress this month after all...